New from Germany's furthest out Psych/Krautrock/Space Rock record label, a couple of great CD releases from Sulatron Records………………….September sees the release of the third part of the Astral Son album trilogy and the long awaited CD re-issue of Electric Moon's brain scrambling 2011 LP The Doomsday Machine.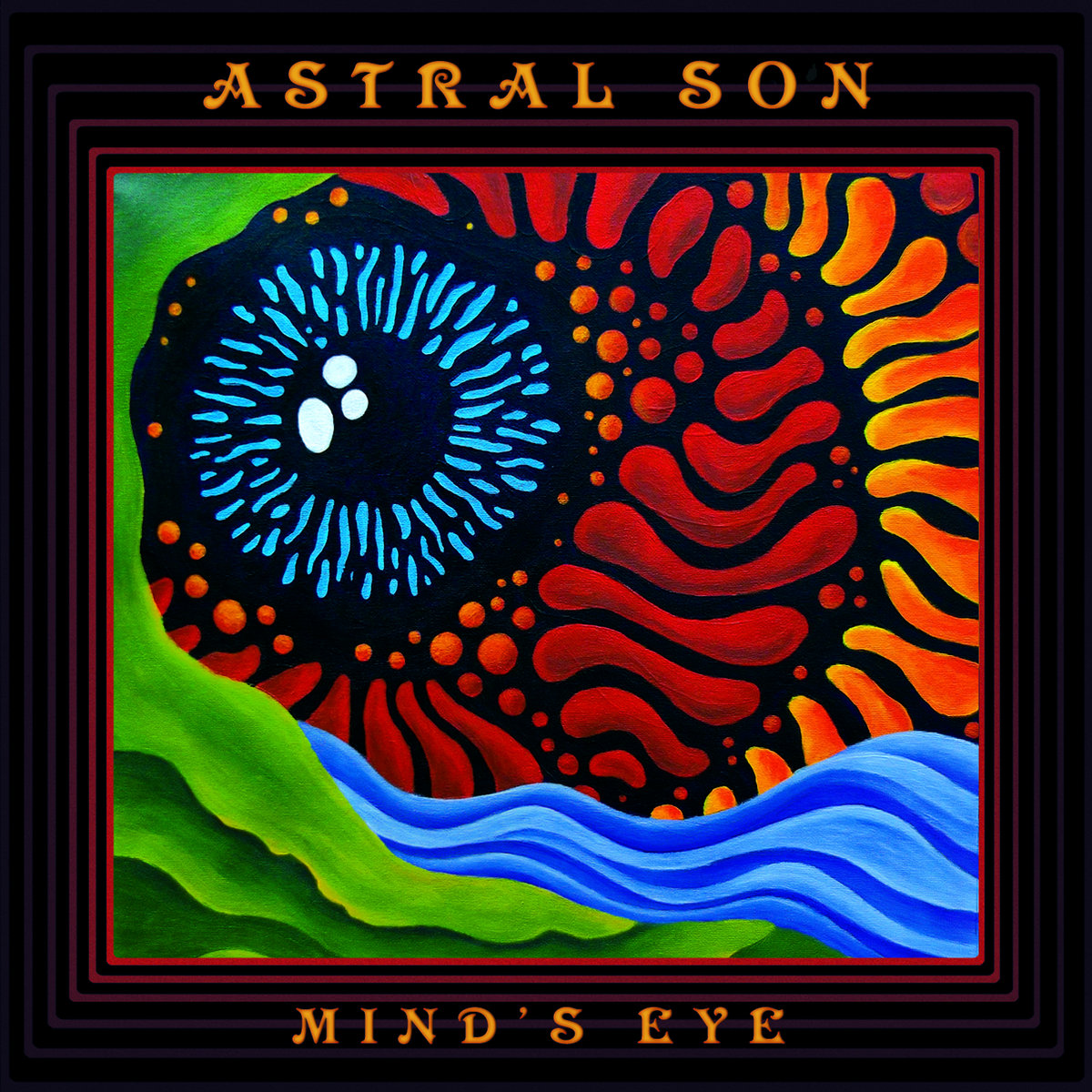 Astral Son is the Psychedelic side-project of Dutch musician and painter Leonardo Soundweaver……….influenced by Gong, Ashra Tempel, Pink Floyd, Hawkwind and Brainticket and beaming in from the edge of the Galaxy. the third Astral Son album is a kaleidoscopic blend of mind bending Space Rock, sprawling Acid Rock and propulsive Krautrock which fans of old-school 70s Prog/Psych are really going to dig. The final part of a spaced out trilogy which includes the albums Gurumaya and Silver Moon, Mind's Eye channels the vibe and spirit of classic "head music", raiding the far out archives of U.A., Virgin, Ohr and Brain records for inspiration…………..break out the bong Space Cadets, it's one hell of a trip. Creating spectral, alien soundtracks with dense layers of fuzzed out, distorted, treated guitars and pulsing synths, Astral Son has absorbed the best elements of the more experimental sounds of the 60s and expertly mixed them with the cosmic soundscapes of the early 70s…………………..with spiralling organ and swirling guitars, the opening track of Mind's Eye, the epic 'Time For Change', is what a holy union between Vibravoid and Gong would sound like. Sequenced and mixed as one continuous astral odyssey, the album ebbs and flows as if caught on cosmic winds with tracks merging seamlessly through the bubbling, Tangerine Dream-esque 'Brainstorm' the early Pink Floyd influenced 'The Way', Psychedelic wig-outs such as 'See Your Self' and the album's title track before exploding into a thousand shards of coloured light on the final track, the acid drenched 'This Trip'. A proper album for all you Heads out there, Mind's Eye really hits the spot.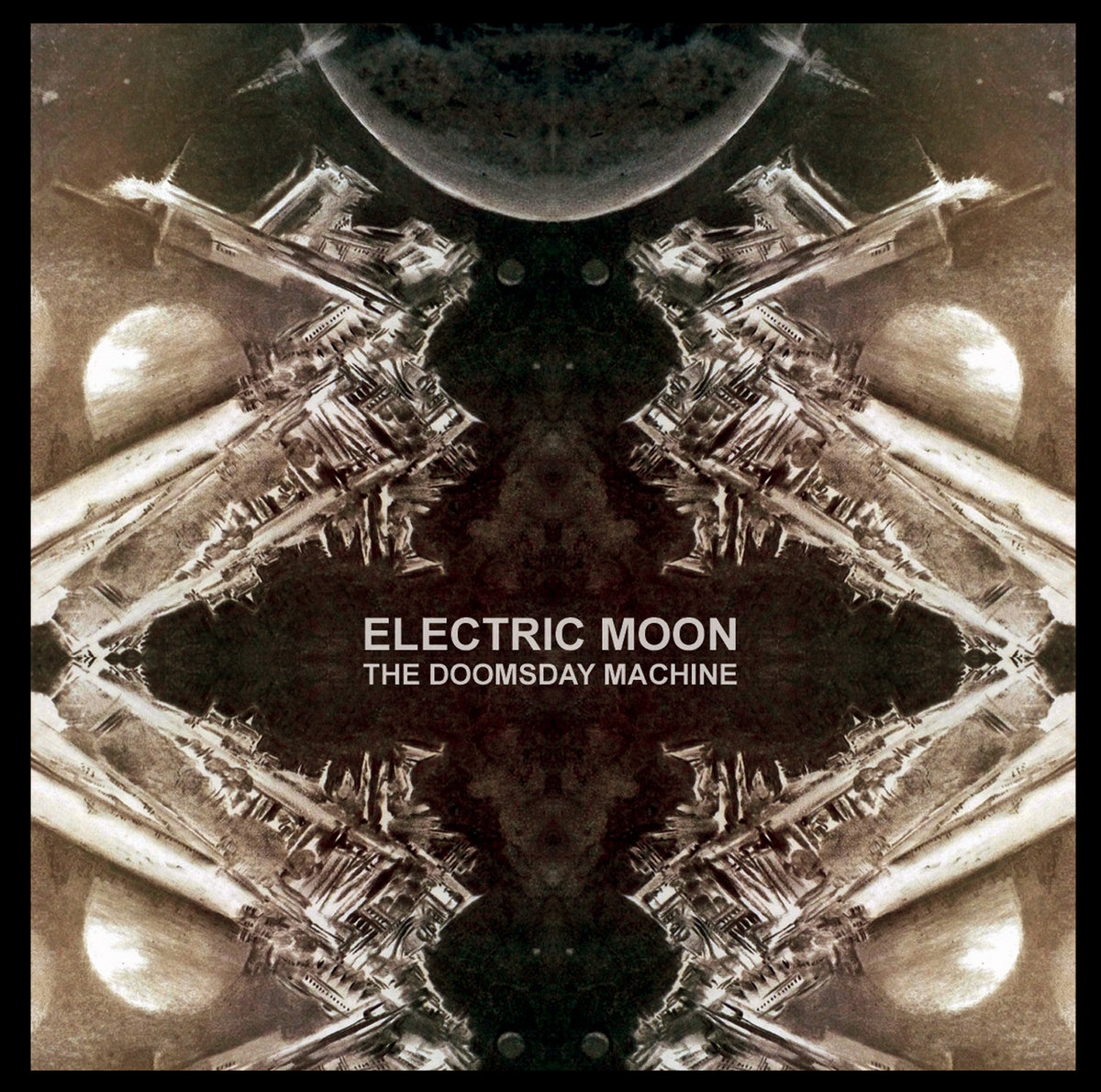 Originally released back in 2011 as a seriously limited run of 2 x LP and CD on Nasoni Records (which completely sold out ages ago), the third Electric Moon studio album The Doomsday Machine gets a much welcomed CD reissue by Sulatron Records. Much darker and heavier than the more recent Electric Moon LPs and had the tracks been edited down to around the 5 minute mark this album may have been their shot at wider commercial acceptance within the more mainstream Heavy Rock community………but fuck that, with three out of five tracks at least 20 minutes long, you know that Electric Moon are going to blast away, tearing a black hole into the dark side of space until the tape runs out. Very dense and very psychedelic, The Doomsday Machine mashes up squalling Acid Rock with atmospheric passages of kosmische Space Rock that drift through time and space pulling the listener deep into Electric Moon's trip ………it's a phenomenal record by a phenomenal band. If epic Stoner Rock/Space Rock freak outs are your thing you really need to wrap your ears around this record. The outstanding track has to be 'Stardust Service' where trippy, treated vocals from Komet Lulu and Sula Bassana's squalling, psychedelic guitar wig-out are underpinned by driving drums and bass………it's one of the most glorious 20 minutes of music that Electric Moon have ever committed to tape. For newer fans of Electric Moon, The Doomsday Machine is a piece of their history you will want to check out, its mind blowing stuff…………it will turn your brain inside out.
THEE PSYCHEDELICATESSEN