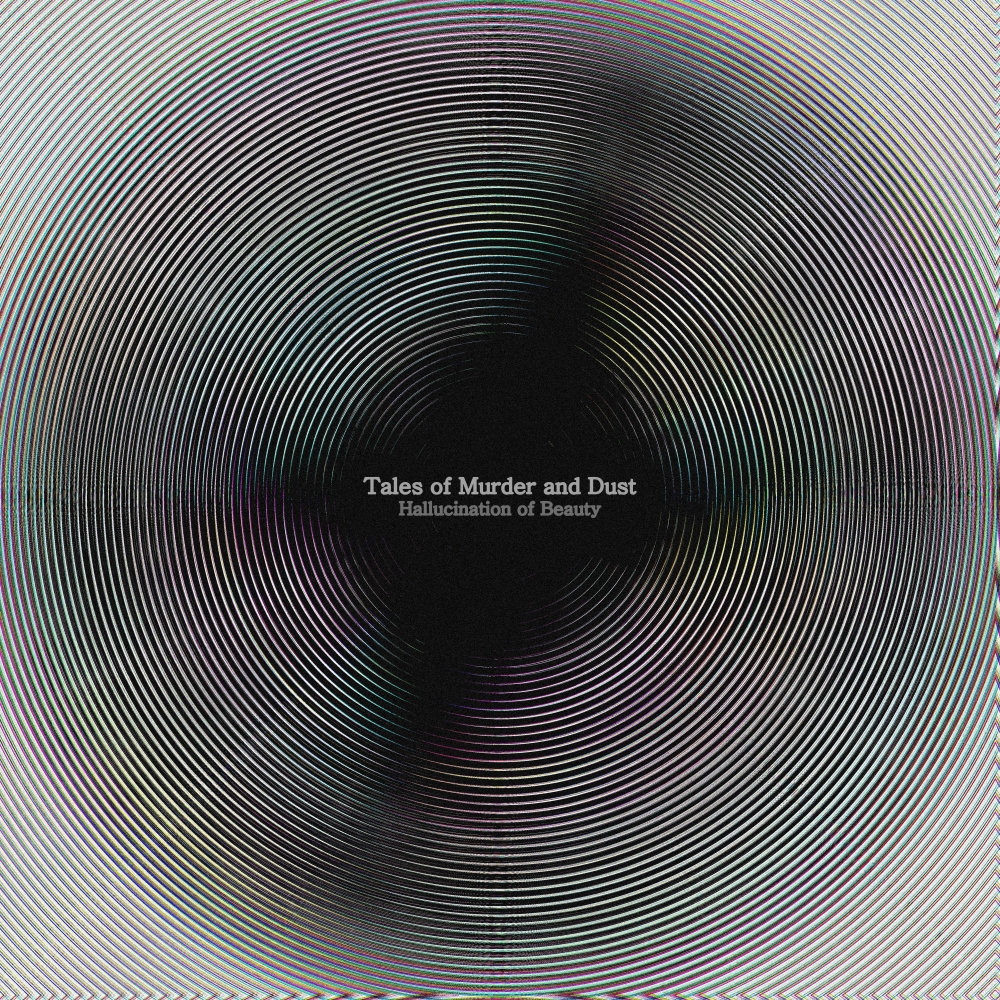 Before Danish Psych/Post Rock/Shoegaze band Tales Of Murder And Dust were properly introduced to the world by the Fuzz Club release of The Flow In Between LP earlier this year, they had already self released an album and a few EP's that were well received and got great reviews from the Psych friendly blogs and underground music press. The band's incredible debut album Hallucination of Beauty was originally released in 2012 in a seriously limited number of copies and has been out of print for a few years now gets a long overdue re-issue courtesy of the good folk at Fuzz Club. Whilst their most recent LP is a much more bleak, opiate affair, Hallucinations of Beauty is a deeply psychedelic record propelled by mystical droning rhythms, barely discernable vocals, walls of fuzzed-out guitars, orchestral violins and far-Eastern sitars, transcending the realms of Drone, Psych and Shoegaze to bring a darkly gothic sounding, atmospheric collection of songs that are completely mesmerizing.
Originally released at the height of the recent "Shoegaze revival", Tales Of Murder And Dust's first album has distant echoes of classic Slowdive and Spacemen 3/early Spiritualized particularly on tracks such as the epic 'Hypnotized Narcissist', 'When She Takes a Hold of You', 'Silence' and the immaculately stoned 'Darlin' 61', however, like all the best bands, it is merely influence/inspiration and not slavish recreation. 'Silence' is a beautiful tune with a somnolent shimmer that would not be out of place on either Lazer Guided Melodies or Pure Phase, two of the very best Spiritualized albums from their imperial early psychedelic years while 'Darlin' 61', the closing track on Hallucination Of Beauty, is a gorgeous, haunting "come down" song mainly stripped back to minimal acoustic guitar, violin and voices emerging from a foggy haze. Elsewhere, the album is a more cinematic affair, offering an otherworldly mixture of dark gothic vibes and Eastern-influenced Psych Rock. Mixing together strings, drones and fuzz Tales Of Murder And Dust create expansive kaleidoscopic soundscapes…………..with swirling Middle Eastern motifs tracks like 'On My Mind' are a third eye opening blend of twisted desert blues and lysergiclly charged psychedelia. Still sounding fantastic a good five years after being recorded, Hallucination of Beauty is one of those records that needed to be reissued………..in our eyes it is a much better record than The Flow In Between, appealing more to our delicate psychedelic sensibilities than Tales Of Murder And Dust's harder Post Rock explorations………..as one reviewer said of the original release "
Hallucination Of Beauty is a brilliant album that explores the realms of drone and psychedelia to bring a far eastern, medieval sounding, hypnotic collection of songs that will leave you spellbound
"…………………….essential listening. The original Bandcamp posting of Hallucination Of Beauty is still available as a "name your price" download so you can hear how great this record is before you buy the vinyl…….check it out here
https://talesofmurderanddust.bandcamp.com/album/hallucination-of-beauty.
The Fuzz Club version of Hallucination Of Beauty is limited to 200 copies and comes on clear vinyl, gatefold cover, printed inner sleeve and embossed logo available from the Fuzz Club web store. There is also an indie store exclusive version limited to 400 copies on black vinyl. It should be out now so check your local vinyl emporium People.