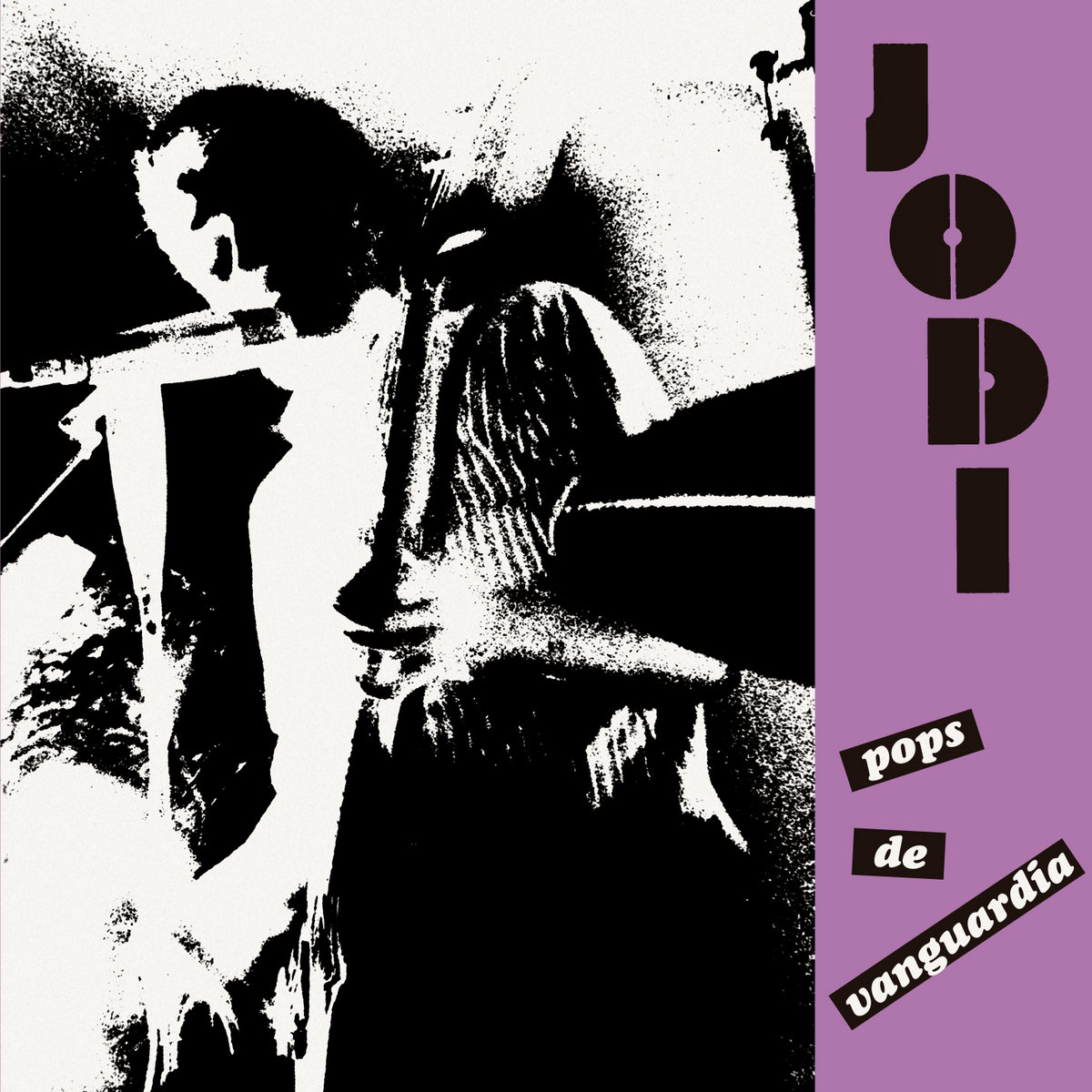 Strange things are happening………………….ahead of its time raw and homemade Sixties Garage, Jangle Pop and basement Psych Sounds from South America, circa 1969, brought to you by the Spanish Psych archive diggers Guerssen Records Out Sider imprint. Originally released in 1971 as a private pressing, Pops de Vanguardia by Jodi contains tracks mostly written and recorded in 1969 (with some dating back to 1966) by brothers Joern and Dirk Wenger at their homemade "Jodi Experimental Studio" in Paraguay. Born in Paraguay but of German origin, Joern and Dirk started playing in Beat/Psychedelic band The Rabbits (who released a very rare EP in 1969)……….taking influence from bands such as The Monks, the first two Velvet Underground LPs, The Kinks, English Beat groups and mid–60s American Garage Rock their album was recorded at their own rudimentary studio where they spent hours and hours recording songs and experimenting to create their own sound effects (echo, reverb, etc) with two tape recorders……………..they called their music "Spontaneous Pop". It's a riot of lo-fi experimentation (where Joern played guitar, organ and was the lead vocalist, while Dirk played drums and percussion) with tracks ranging from ultra–catchy Garage/Pop Sike to killer instrumental Farfisa numbers and proto–Psychedelic sounds.
It's a raw and chaotic album but Pops De Vanguardia has a certain charm that makes up for it's technical limitations…………………….had the record been been released 15 years later there would be a very good chance that Jodi could be seen as precursors of the Indie-Pop and lo-fi Garage scene which would appear some decades after these tracks were originally recorded. The best lo–fi Garage album from South America?…………maybe not, but Pops De Vanguardia is a treasure trove of Garage goodies to keep any stripped to the bone, lo-fi Psych/Garage Rock enthusiast happy. There is some very cool stuff here……… among the Nuggets/Pebbles/Rubble style tunes, 'Onda Suave'('Mild Wave') has the feel of the early Velvet Underground's poppier moments, 'Imagen En Rojo' ('Red Image') is a swirling Freak Beat beat freak instrumental and 'Espíritu Fosforecente' ('Glowing Spirit') is fuzzed out Psych Rock from the bottom of a well. The CD version includes five bonus tracks (dating from 1969-1970), including three fantastic previously unreleased tracks, one track from a rare private EP and the Beat/Fuzz/Psych track 'Buscándote' from The Rabbits 1969 EP, Lo Más Nuevo.
Released on vinyl, CD and also available as a digital download, Pops De Vanguardia comes with insert with detailed liner notes in English/Spanish and rare photos. Out NOW on Out Sider Records and available from the usual online Psych/Garage specialists, very far out record shops or alternately directly from the Guerssen Records on line store or their Bandcamp page (
https://guerssenrecords.bandcamp.com/album/pops-de-vanguardia)
where you can also stream the album.