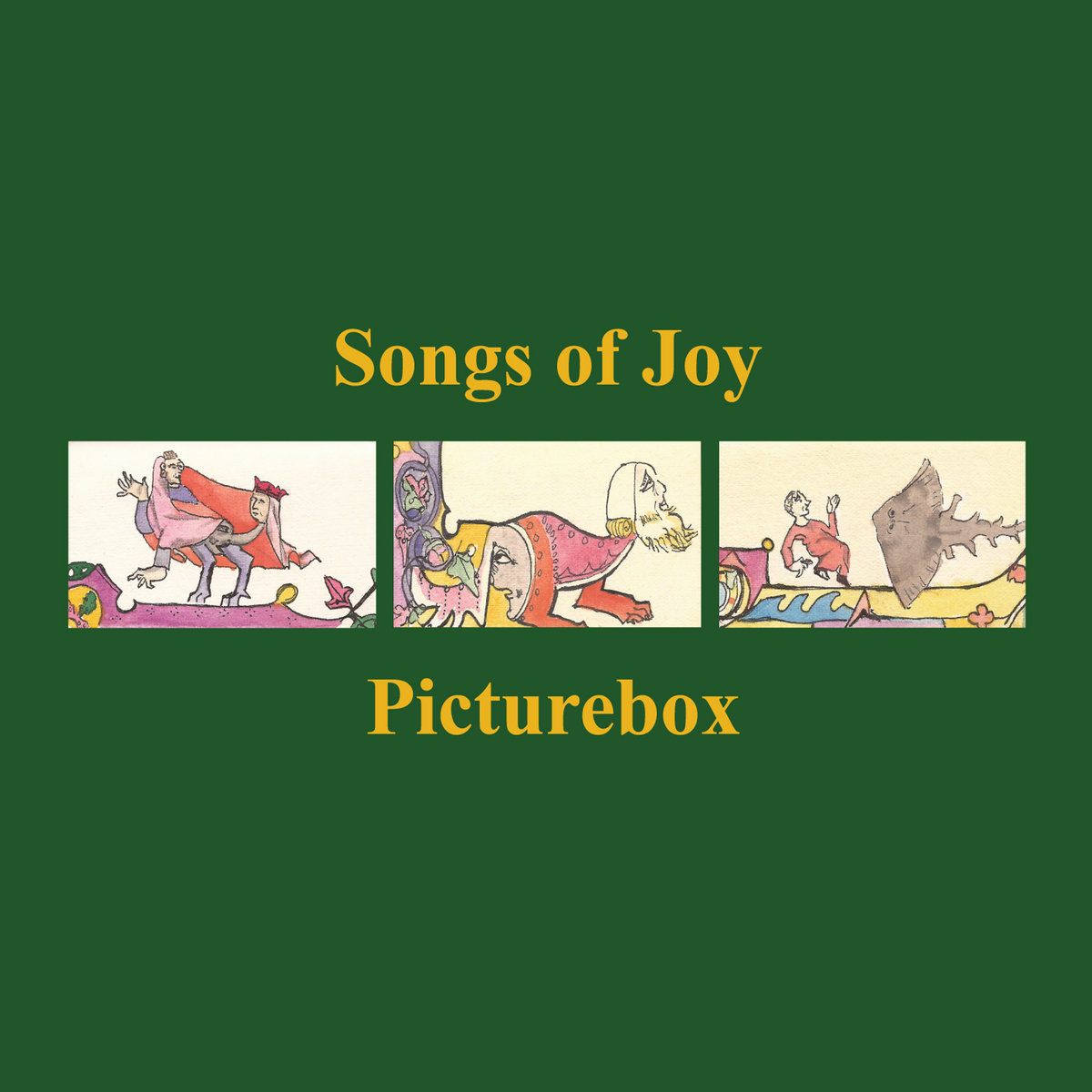 Strange things are happening………………..new from Gare Du Nord Records, the home of quirky Indie Pop and gentle Psychedelia, comes a new album of lo-fi, bucolic psychedelic pop for the post Brit Pop generation from the Canterbury based Picturebox. Following last year's The Garden Path, the new Picturebox record is again inspired by early Soft Machine, Kevin Ayers, Syd era Pink Floyd/solo Barrett, The Beatles and Blur and is packed with so many sweet tunes it should really come with a warning for diabetics.
Led by and mostly consisting of resident home-recordist Robert Halcrow, Picturebox encapsulate the best of mildly eccentric British psychedelia.
"The idea," says Halcrow, "is to write songs about anything at all." Anything such as errant butlers, the lurgy, having crushes, a love of French pop, US 90s indie stars and further education. Over the years, his musical vehicles for these tales have moved from a conventional guitar band backing to incorporating found sounds, crude cut-ups, home keyboards and looped beats, a colourful melange that belongs in a parallel universe where the Tornadoes are widely recognised as a proto hip hop act, where Belle and Seb never went all quality on us (though Robert is still a fan), and where Robert Wyatt's Kentish vocal delivery is the established language of pop. On Songs Of Joy, Picturebox update the fine Canterbury heritage of grand English whimsy………whereas the legendary old Canterbury Scene of the late 60s was sparked by Jazz and surrealism, these 12 songs and 1 instrumental are the other side of the Canterbury coin first flipped on The Garden Path encapsulating all the charm but none of the noodling of that era. Harking back to the memorably named Wilf's Tropicals pet fish shop, Nunnery Fields Hospital, Canterbury Crusaders Speedway team, as well as music from the past…….'Garden Song', featuring guests Ash Cooke (Pulco) and Helene Bradley (Citizen Helene), is a cut-up cover of a song by Rod, Matt and Jane (pre-Freddy) from the ITV children's show Rainbow. Songs Of Joy is as English as fairy cakes for tea and will not be to everyone's taste, but if your idea of fun is a psychedelic picnic on a hot summers day……….this may be the record you are looking for.
Available on CD or as a digital download, Songs Of Joy is released on 13th May 2016 by Gare Du Nord Records and available to pre-order now from the Picturebox Bandcamp page https://picturebox.bandcamp.com/ or via the Gare Du Nord website. In the words of former Weather Prophet Pete Astor "Up the English gents!".
THEE PSYCHEDELICATESSEN