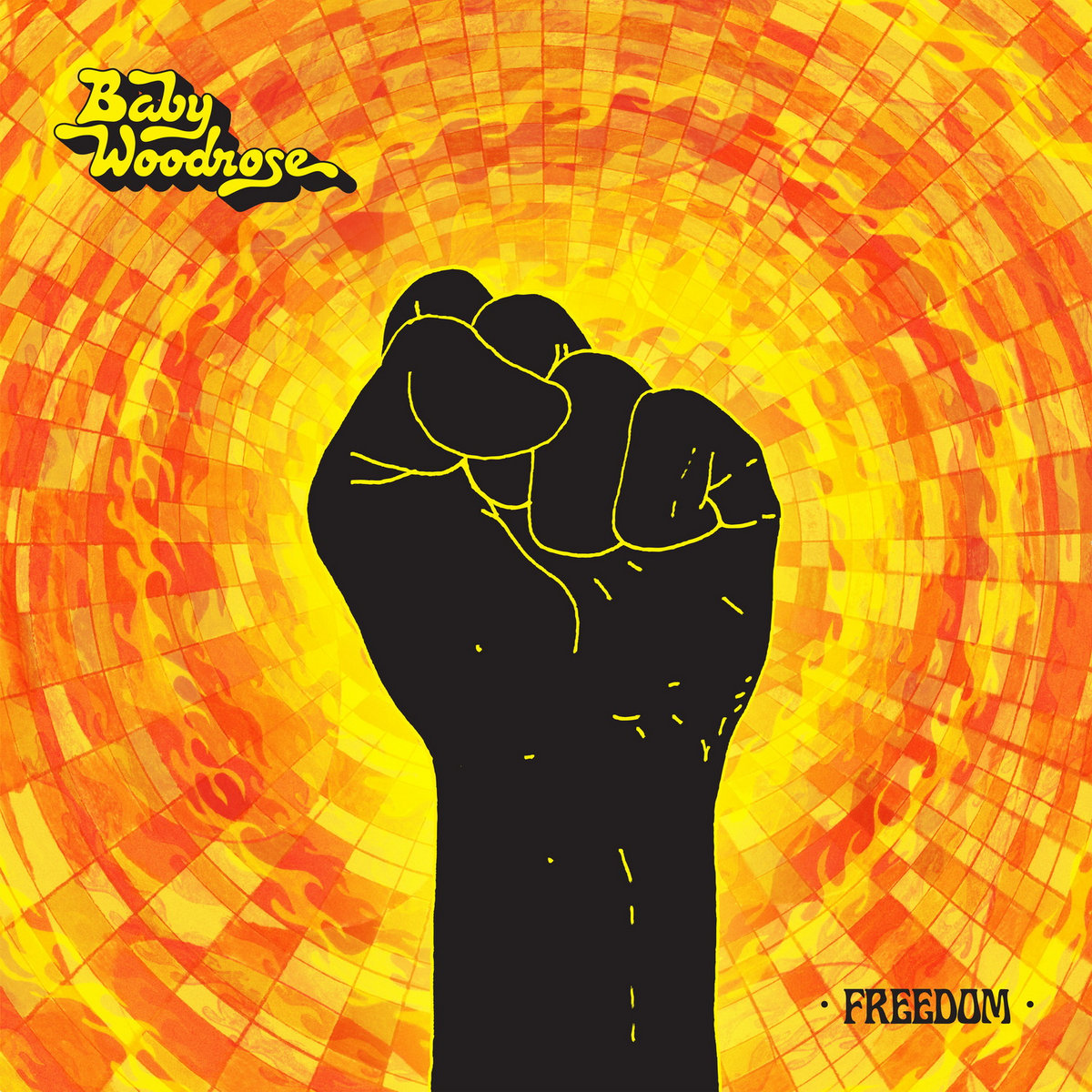 So you say you want a revolution????…………Freedom is the 7th album by Baby Woodrose, released on Bad Afro Records more than four years after the previous album Third Eye Surgery came out in 2012 and is one of the angriest records we have heard for quite a while. After six albums of swirling, acid soaked Psychedelia are back with an album which reflects on the current state of our society and how it affects us all.…..consciously or not.…….and introduces the modern slave song, so let's not talk of love and flowers and things that don't explode, Baby Woodrose have used up all of their magic powers trying to do it in the road and are now as mad as hell. Stylistically the Baby Woodrose 60s inspired period seems to be now over and they are now screaming into the 70s with a much heavier sound.……when asked what inspired the songs Lorenzo Woodrose replied "The inspiration for the album came from the title track, a cover we have been playing around with for about a year. Mostly known for the version Richie Havens improvised on Woodstock in 1969, it is actually a much older song, known as a gospel tune, a negro spiritual or a "slave song". This expression gave me the idea to write modern day slave songs, so all the songs on the new album deal with mind control, brainwash, hamster wheels, slavery and oppression"……….the depressing thing is nearly 45 years on we still live in a world where a 60s protest song is still relevant. A world still dominated by, hate, greed, paranoia, global instability and oppressive governments that have got better at surveillance, killing and hiding the evidence.……..so much for the Age Of Aquarius.
All of Baby Woodrose's previous albums have a different vibe and this time there has been an analogue approach to recording the nine songs. The whole album is recorded and mixed on tape with a minimal amount of overdubs, giving it a very live-in-the-studio type of feel. Freedom has all the swagger of the Stooges at their most majestic, summoning the spirits of the Ashton brothers.………..it's an absolute wild ride of riffage and squall evoking the the best of late 60s/early 70s Heavy Psych with tracks such as 'Reality', 'Open Doors', 'Mind Control Machine' and 'Red The Signpost' all hitting the spot. With modern Neo-Psych being more about escaping into inner or outer space we tend to forget that 60s Psychedelic Rock was not just mood music for Chelsea pot parties but the soundtrack to protest. With so many bands taking inspiration from the more lysergic whimsy of the era it's great that Baby Woodrose have something to say.……….their version of Freedom falls somewhere between a howl of anguish and a call to arms. However, the band have not completely dumped the psychedelic swirl, with 'Termination' being a Floydian epic freak out.…………Freedom may not be as tripped out as the previous records, but Baby Woodrose still blow your mind.
Freedom is out now on Bad Afro Records and is available from all good record stores and online retailers on vinyl, CD and download. Power to the People!!